English
This half term we have been focusing on non-fiction. We began looking at reports and information sheets about animals. This led to us researching about polar bears and writing our our fact sheets about them. The children became experts about them and enjoyed impressing everyone in school with all of their facts. 
We then started looking at The Polar Bear Son and how the lady would feel when she had to look after a Polar Bear cub. We decided that as experts, we should help her and wrote some instructions about how to look after a polar bear which we sent to her. In return the lady sent us a letter and the chance to adopt a real Polar Bear.
Maths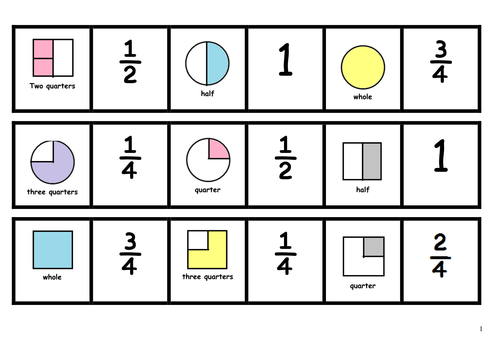 We started the half term looking at multiplication and division. We began learning about multiplication meaning groups of something and then focused on learning our 2, 5 and 10 times tables to help us solve problems. We then moved onto division and understanding that it's the same as sharing or grouping. We also used our times table knowledge to help solve division problems. 
Towards the end of half term, we began looking at fractions. We have looked at the part and whole relationship, how to identify and find a half and a quarter of shapes and sets of objects. We will be continuing with fractions in Spring 2 for a short time. 
Science
This half term we have been focusing on animals and their habitats. Within this the children really enjoyed our food chain topic. They investigated the school grounds and then made their own 'paper food chains'. They thought carefully about the producer and the top predator. The children thought about how their technical vocabulary that they have recently learnt help those predators to be at the top. We talked about the orca as an apex predator, which means they have no natural predators.
At the end of the topic, Zoolab came to visit!
Zoo lab showed us a range of animals. We were allowed to hold the animals and ask questions about how they can survive in their habitat. We looked closely at a tortoise, trantula and snake, along with many more. Heather the ranger told us lots about the different habitats they came from and we were able to impress her with our knowledge of how the animals adapted to their environment. We were able to answer lots of her questions and had some great ones of our own!
We then choose a habitat to create ourselves out of a shoe box.